2015 International Labor Day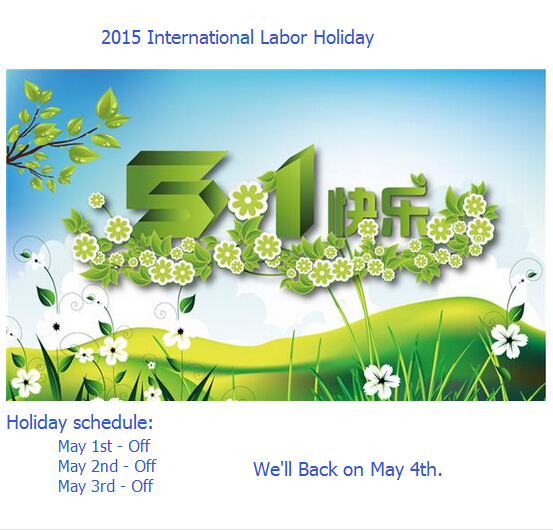 As the Labor Day Holiday coming, WHX CIRCUITS will be closed during May 1st to May 3th. We will be back on May 4th. We apologize for any inconvenience this might cause you. For any urgent requirement, please sent email to info@whxcircuits.com, we will reply you as soon as possible.
WHX CIRCUITS wish you all a happy Labor Day holiday!